Get Involved

Without the generous support of people like you, we cannot do what we do.
You have the opportunity to provide The Hammer Band kids with the experience of a lifetime through the gift of music.
Here is how you can help:

Volunteer – time, services, ideas

Host a fundraising event in your home or office

Share our story – tell your friends and colleagues about us, like us on Facebook, follow us on Tweeter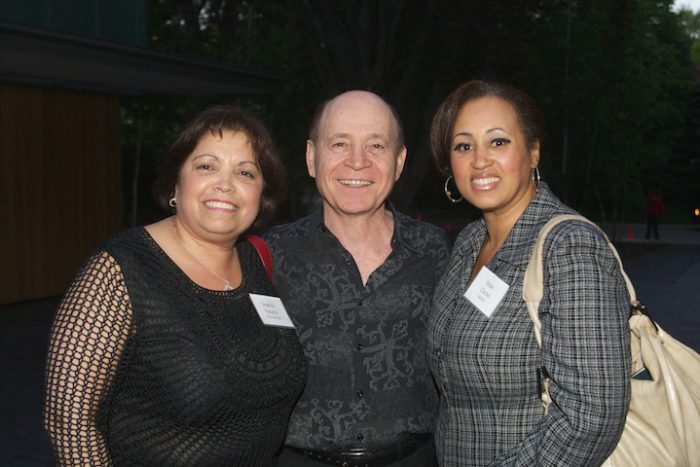 VOLUNTEER
You can make a difference by volunteering for The Hammer Band – From Violence to Violins. No matter how much or little time, nor what experience or expertise you can bring – the kids will thank you for your participation. We are currently recruiting volunteers for:

Transportation and carrying of instruments to the schools;

Concert Events

Spreading the word about The Hammer Band to friends, families and colleagues.
CORPORATE EVENTS
Your organization or company can get involved by holding a party in your boardroom or premise or having Moshe Hammer play at a meeting or other event, and raising money for – and awareness 0f – The Hammer Band.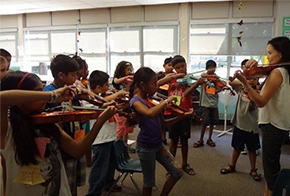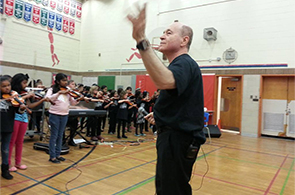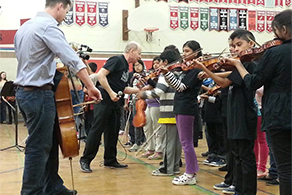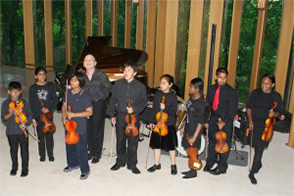 Over the years some of our devoted supporters have helped raise awareness and funds for us by hosting events in their homes. Here are few of their testimonials about them:
"In late Spring of 2011, about 100 guests attended a garden party and concert at our home. They experienced a lovely recital by Moshe Hammer on violin, accompanied by Coral Solomon on piano, with three students of the violin program playing, as well. Our guests heard about the wonderful work that The Hammer Band is doing in Toronto. We held a live auction with works donated by Mike Hammer as well as Toronto's Bezpala-Brown Gallery. People talked, ate and had the opportunity to support this worthy cause. We hope to make this a regular event for the Hammer Band." - Michelle Moore and Parmjit Mangat
In the summer of 2011, we hosted a concert and party for The Hammer Band – From Violence to Violins at our Muskoka cottage. There, our 70 guests -family, friends and neighbours from around the lake – experienced a lovely concert by Moshe Hammer on violin, accompanied by the young pianist Coral Solomon – and heard about the wonderful work that The Hammer Band is doing in Toronto. The event was an incredible success: people came together to socialize while they also contributed to the organization. This was a highlight of our summer" - Alf and Gayle Kwinter