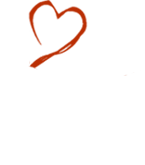 Our kids are given an opportunity
Children who play an instrument and perform together acquire essential life skills such as leadership, self-discipline, teamwork and cooperation.
Changing Tunes. Changing Lives.

Join us for our 10 years celebration! please click here

This year: 800 kids in40 schools will participate
More than 80% of our kids are returning students every year
We plan to work with our students until they graduate from high school
The Hammer Band young musicians have performed 175 concerts in their community for their parents, siblings, neighbours and principals
Since 2007, over 5000 school children took part in our 'Leadership through Music' program
Beethoven's joy
On January 15, 2017, students surprised shoppers at Yorkdale Mall with a performance of Ode to Joy.

TESTIMONIALS
From a Grateful Teacher:
Being one of the fortunate schools and teachers whose students receive violin lessons through The Hammer Band program, I thank you from the bottom of my heart! The Hammer Band, its teachers and its program make a difference to each and every child who is given an opportunity to explore the world from a musical
Read More…
A Thankful Parent
Thank you for giving my son the opportunity to learn violin!  He has wanted to play the violin since he was 4 yrs old.  We thought it would pass (like, just a phase) but his interest never waned.  So, this grade 4 year has been 'a dream come-true' for him! Thanks for your service and
Read More…
See More